IND vs PAK Live Score, Asia Cup 2023 Live Score IND vs PAK Scorecard Today, Lineup
Match 3, Kandy, September 02, 2023, 03:00 PM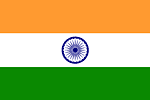 Right then, that's all we have from this game. The annoying rain dampened our spirits here but the action in the 2023 Asia Cup continues on September 3rd, when the two teams from Group B, Bangladesh and Afghanistan, face off at the Gaddafi Stadium in Lahore. The first ball will be bowled at 3.00 pm IST (9.30 am GMT), but our build-up will begin much sooner. See you then, cheers!
Earlier in the game, after Rohit Sharma called it right and opted to put runs on the board, Pakistan pacers utilised their overcast conditions to their advantage, and India found themselves struggling at 66-4. Ishan Kishan and Hardik Pandya then got together and forged a solid recovery with a 138-run stand. Ishan's 82 and Hardik's 87 bailed India out of trouble, putting the pressure back on Pakistan. They were also helped by the bizarre tactic of Babar Azam not bringing the pacers on in the middle overs. However, just as India were setting themselves up for a strong finish, they were pegged back in quick succession by Pakistan's pace trio. The departure of Pandya triggered a collapse, as India lost their last five wickets for just 27 runs. For Pakistan, their pacers took all 10 wickets, a feat achieved by any team in the Men's Asia Cup for the very first time. India's arch-nemesis Shaheen Afridi was the standout bowler with a four-wicket haul. Naseem Shah was unlucky not to get a wicket in his first spell but eventually ended up with three, while Haris Rauf accounted for three wickets as well.
Alas! The rain has had the final say in this high-octane clash between Pakistan and India. The forecast was always for rain, but we hoped that we could squeeze in at least 20 overs in the second innings, but it wasn't to be. Both teams take a point each from this game and thanks to their win over Nepal in the opening game, Pakistan have qualified for the Super Four. As far as India are concerned, they are off the mark in the Asia Cup but will have to beat Nepal in their next game to make it to the next stage.
UPDATE - 9.52 pm IST (4.22 pm GMT) - THE MATCH HAS BEEN CALLED OFF! The umpires were out in the middle and having a chat. The drizzle seemed really light and they had folded their umbrellas as well. However, they walk up the stairs and inform both the captains that there will be no more play. Handshakes all around as this block-buster tie comes to a disappointing end.
UPDATE - 9.34 pm IST (4.04 pm GMT) - It is still raining steadily and things are looking glum at the moment with all the covers firmly in place. The players are still in the dressing room and we are reaching the abandoned game territory. The latest time for the game to resume in order to have a 20-over-per-side game is 10.27 pm IST (4.57 pm GMT) so just less than an hour for us to hope for the rain gods to relent. We have our fingers crossed as this would be quite an anti-climax to such a highly-anticipated encounter. Stay tuned...
UPDATE - 9.03 pm IST (3.33 pm GMT) - Live pictures show the Indian players striding out to the centre for warm-up drills. The two umpires have completed their inspection and they now walk up the stairs to inform their decision of the inspection to the two captains, Rohit Sharma and Babar Azam. Just as we say, it has started to drizzle again and the covers are back on. This is proving to be quite frustrating for the players and the spectators as the wait continues once again. We will bring you more updates shortly.
UPDATE - 8.37 pm IST (3.07 pm GMT) - Good news! The rain seems to have relented and the ground staff have made their way out to the middle to begin the process of removing the covers. The match officials are also out there, having a chat with the ground staff. We will certainly lose some overs and for those eager for the revised targets, it will be 254 in 45 overs, 239 in 40 overs, 203 in 30 overs and 155 in 20 overs. There are more promising signs though as the umpires have scheduled an inspection for 9.00 pm IST (3.30 pm GMT). We will keep you posted regarding the result of the inspection.
UPDATE - 8.16 pm IST (2.46 pm GMT) - Sigh! Pakistan's chase should have gotten underway by now but it is still drizzling. Live visuals show that the entire ground has been covered, probably for the first time in the day. Let's keep our fingers crossed and hope that the rain subsides soon for us to witness the battle between the Indian seamers and the Pakistan batters. We will start losing overs in about five minutes at 8.21 pm IST (2.51 pm GMT). Stay tuned for further updates.
Right then, the game is evenly poised at the halfway mark. India would have liked a few runs more but at one stage in their innings, 266 looked unlikely. They have the resources to defend this total. On the other hand, Pakistan did allow India to recover through some ordinary bowling and fielding but did well to pull things back. Do the Pakistan batters have in them to get over the line here? We shall find out when we return in a bit for the chase.
Pakistan's man of the moment, Shaheen Afridi, is in for a chat. He says that it was their plan to strike with the new ball. Mentions that the wickets of Rohit Sharma and Virat Kohli were crucial. Adds that every batter is crucial for him. Shares that he liked Rohit's wicket more. Reckons that the plan by the pacers worked. Feels that the new ball will swing, but once the ball stops swinging, it will be easier to bat.
Pakistan got off to a flying start after the rain had interrupted play. Shaheen Afridi came in and took the quick wickets of Rohit Sharma and Virat Kohli, dismissing two of India's most important batters. Haris Rauf cleaned up Shubman Gill and Shreyas Iyer. They faltered in the middle stages of the innings due to a steady partnership between Ishan Kishan and Hardik Pandya. Rauf struck again dismissing Ishan and breaking the dangerous partnership. Shaheen Afridi bowled brilliantly in the death taking the wickets of Hardik and Ravindra Jadeja. Naseem Shah was very economical today and he ended up with three wickets. Shaheen Afridi was the pick of the bowlers with a spell of 4-35.
India's chances of getting to a good score looked bleak at the start of their innings as Rohit Sharma, Virat Kohli, Shreyas Iyer, and Shubman Gill departed pretty early on in the innings. The heroics of Ishan Kishan and Hardik Pandya stabilized the innings with their partnership of 138 runs. They batted brilliantly and did not take any risks which gave hope to the Indian fans. Ishan departed after scoring 82. Hardik and Ravindra Jadeja who came in next also put up a steady stand with the former being the aggressor. After Hardik's wicket, some bonus runs from Kuldeep Yadav and Jasprit Bumrah who helped push India to a score of 266.
India have been bowled out here! The Pakistan fast bowlers have proved their worth in this game and dismantled a strong batting line-up. There was a bit of stoppage due to rain but it cleared off soon and allowed a whole 50 overs to be bowled. India's middle order made sure that they went past the 250 mark. The target for Pakistan is 267. It has started to rain but let's hope it clears up soon and we can have a prompt start to the second innings.
48.5
W
OUT! CAUGHT! Naseem Shah gets his third of the game and Jasprit Bumrah's short cameo comes to an end! This has been a wonderful bowling performance by the Pakistani fast bowlers as they have managed to claim all 10 wickets in this inning. This is bowled on a good length and outside the off stump. Jasprit Bumrah looks to go over the leg side boundary but does not connect the ball as cleanly as he would have liked. Agha Salman at deep square leg settles under the ball and takes a catch comfortably to end the Indian effort. The Men in Blue have managed to post 266 runs on the board and wasted 7 balls in their inning.
48.4
4
FOUR! Jasprit Bumrah continues to play his shots and four more useful runs for India! This is bowled on a good length and outside off. Jasprit Bumrah tonks this towards long off and collects a much-needed boundary for India!
48.3
1
On a good length and outside the off stump. Mohammed Siraj pushes this towards point and Jasprit Bumrah immediately calls him through for a single.
Mohammed Siraj is the last man in.
48.2
W
OUT! CAUGHT BEHIND! Kuldeep Yadav's vigil comes to an end and Naseem Shah finally gets his second wicket as he is rewarded for some good bowling! This is bowled on a good length and outside the off pole. Kuldeep Yadav throws his bat at this one with no real foot movement and gets the slightest of edges through to the keeper. Mohammad Rizwan accepts it gladly and India are now just one wicket away from being bowled out. Pakistan have done remarkably well in these last 10 overs to keep the game well within their reach.
IND vs PAK Live Score starts on 2 Sep 2023, Sat, 3:00 PM IST at Multan Cricket Stadium, Multan Here on www.cricrew.com you can find all Live, Upcoming and Recent Matches.
Match Details
| | |
| --- | --- |
| Match | IND vs PAK Live Score |
| League | Asia Cup 2023 |
| Date & Time | 2 Sep 2023, Sat, 3:00 PM IST |
| Stadium | Multan Cricket Stadium, Multan |
IND vs PAKPITCH REPORT
The Pallekele International Cricket Stadium has a neutral wicket, thus both departments should benefit from it. The middle overs will be dominated by spinners.
IND vs PAK Weather Report:
Weather in Worcester, US is cloudy. The temperature is expected to around 11°C on the match day with 95% humidity and 2.5 km/h wind speed. And the Visiblity is 10 KM. There are 50% chances of precipitation during the game
IND vs PAK Probable XI's
Fantasy 1 Suggestion
Keeper – Anmolpreet Singh
Batsmen – Jaskaran Singh-I, Anshul Chaudhary, Pukhraj Mann (vc)
All-rounders – Sanvir Singh (c), Emanjot Singh Chachal, Madhav Pathania
Bowlers – Siddarth Kaul, Harry Dhaliwal, Jassinder Singh, Aryaman Singh
Key Players of this match for dream 11 
Key Players of this match for dream 11 
Josiane Nyirankundineza

Irera Rosine

Umwali Apoline

Sylvia Usabyimana

Uwiragiye Claudine

Akingeneye Delphine

Ufitinema Yvette
IND vs PAK Live Sore Guide
Are you looking for today match team IND vs PAK dream11 Prediction With Stats, Pitch Report & Player Record of PSL 2023, For Match 33, We Provide Fastest Live Score Updates with out refresh the Page. Just Sit and watch Live Score Cricket Lover.
The match will be start 25th May 2023. at Montjuïc Olympic Ground, Barcelona, Built to international standards, it is part of Germany's national cricket performance centre, which includes a three lane indoor training net facility.
About the The Asia Cup 2023
The 16th edition of the Indian Premier League returns to its pre-Covid glory days, with 74 matches scheduled at 12 venues over eight weeks. In the opener at the world's biggest cricket stadium in Ahmedabad, defending champions Gujarat Titans will play Dhoni's Chennai Super Kings. But before the cricketing action, Rashmika Mandanna, Tamanna Bhatia and Arijit Singh are set to dazzle in an opening ceremony to entertain the crowd. Some of the biggest names will participate in this tournament and you can get the latest live score updates, Lineup, Scorecard here on www.cricrew.com. Also we provide latest news, Blogs, Twitter reactions, all T20 League, and much more.